Designs for 5-unit missing middle housing are here!
Check out unique designs from top architects in California.
Zoning Holiday Designs
The place to learn about
Builders Remedy

and get connected to designers building missing middle housing.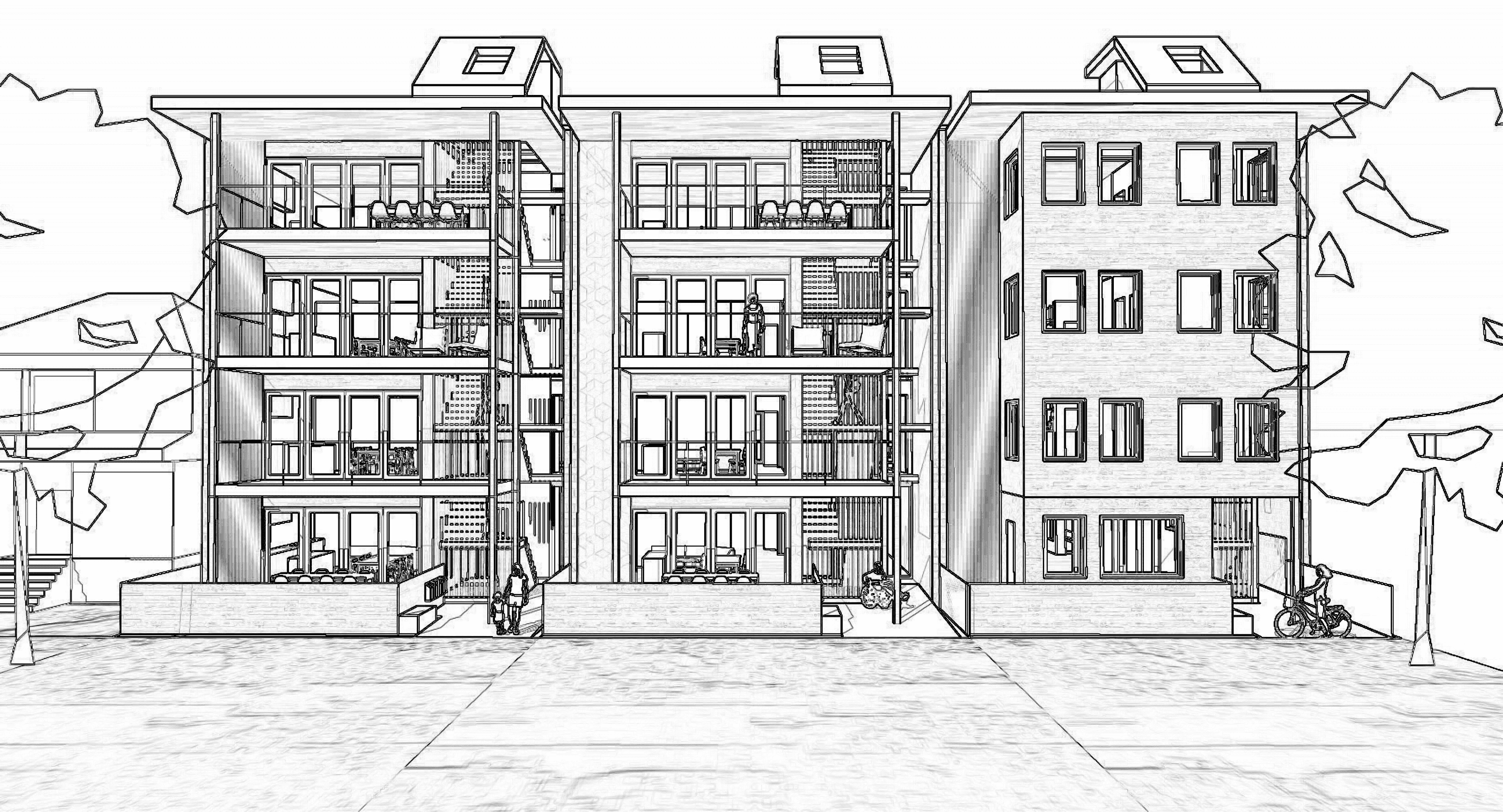 Image credit: Lanefab Design/Build
Many California cities are going on a zoning holiday!
Many California cities have not met State-mandated requirements to allow more housing to be built, so the State has stepped in to allow for Builders Remedy solutions. This means typical zoning regulations like density, height and FAR limits are sent on holiday! While local zoning rules are on vacation, owners and infill developers can submit housing solutions constrained only by their imagination, building codes, and CEQA strategy.
We are celebrating these Zoning Holidays by partnering with architects who have designed 5-unit buildings for single-family sized lots, using modern Passive House design standards and the CEQA Class 3 exemption, to push California towards a more affordable, sustainable housing future.
We showcased submissions at the Zoning Holiday Party on February 1 in San Francisco. But while you missed a great party, the designs are here online.
Check out the designs!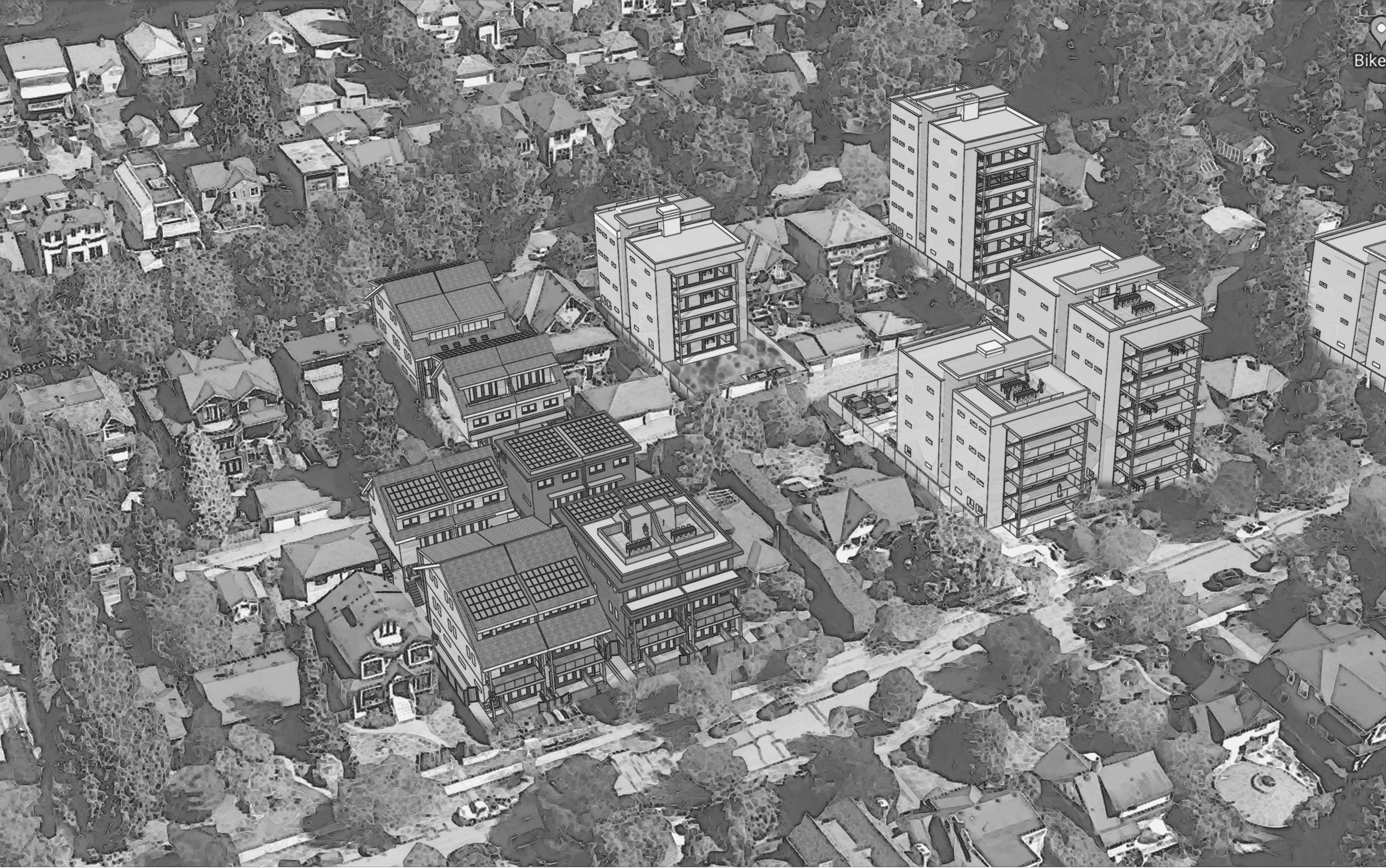 Image credit: Lanefab Design/Build
Sign up to stay informed
We'll periodically send important information about California housing development for developers, property owners, architects and more.
Frequently asked questions