Context-Sensitive 5-Unit: CS-5
by Richard Terrones
Dreiling Terrones Architecture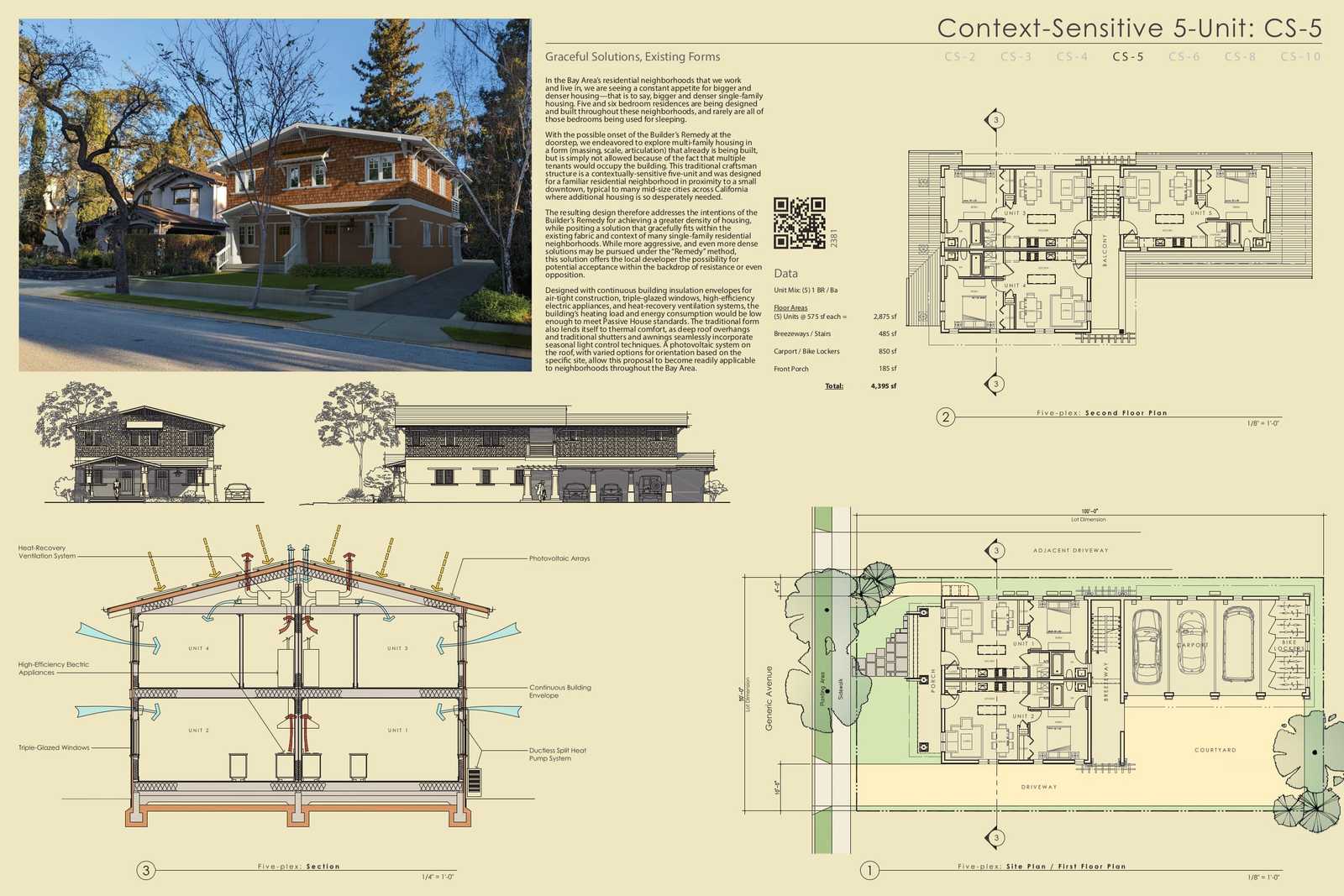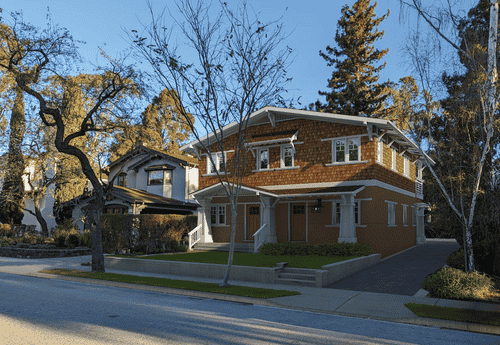 Description
In the Bay Area's residential neighborhoods that we work and live in, we are seeing a constant appetite for bigger and denser housing­—that is to say, bigger and denser single-family housing. Five and six bedroom residences are being designed and built throughout these neighborhoods, and rarely are all of those bedrooms being used for sleeping. 
With the possible onset of the Builder's Remedy at the doorstep, we endeavored to explore multi-family housing in a form (massing, scale, articulation) that already is being built, but is simply not allowed because of the fact that multiple tenants would occupy the building. This traditional craftsman structure is a contextually-sensitive five-unit and was designed for a familiar residential neighborhood in proximity to a small downtown, typical to many mid-size cities across California where additional housing is so desperately needed.
The resulting design therefore addresses the intentions of the Builder's Remedy for achieving a greater density of housing, while positing a solution that gracefully fits within the existing fabric and context of many single-family residential neighborhoods. While more aggressive, and even more dense solutions may be pursued under the "Remedy" method, this solution offers the local developer the possibility for potential acceptance within the backdrop of resistance or even opposition.
Designed with continuous building insulation envelopes for air-tight construction, triple-glazed windows, high-efficiency electric appliances, and heat-recovery ventilation systems, the building's heating load and energy consumption would be low enough to meet Passive House standards. The traditional form also lends itself to thermal comfort, as deep roof overhangs and traditional shutters and awnings seamlessly incorporate seasonal light control techniques. A photovoltaic system on the roof, with varied options for orientation based on the specific site, allow this proposal to become readily applicable to neighborhoods throughout the Bay Area.
Contact the architect
Ted Catlin
Dreiling Terrones Architecture
(650) 696-1200