Forever Modern
by Paul Adamson
as|design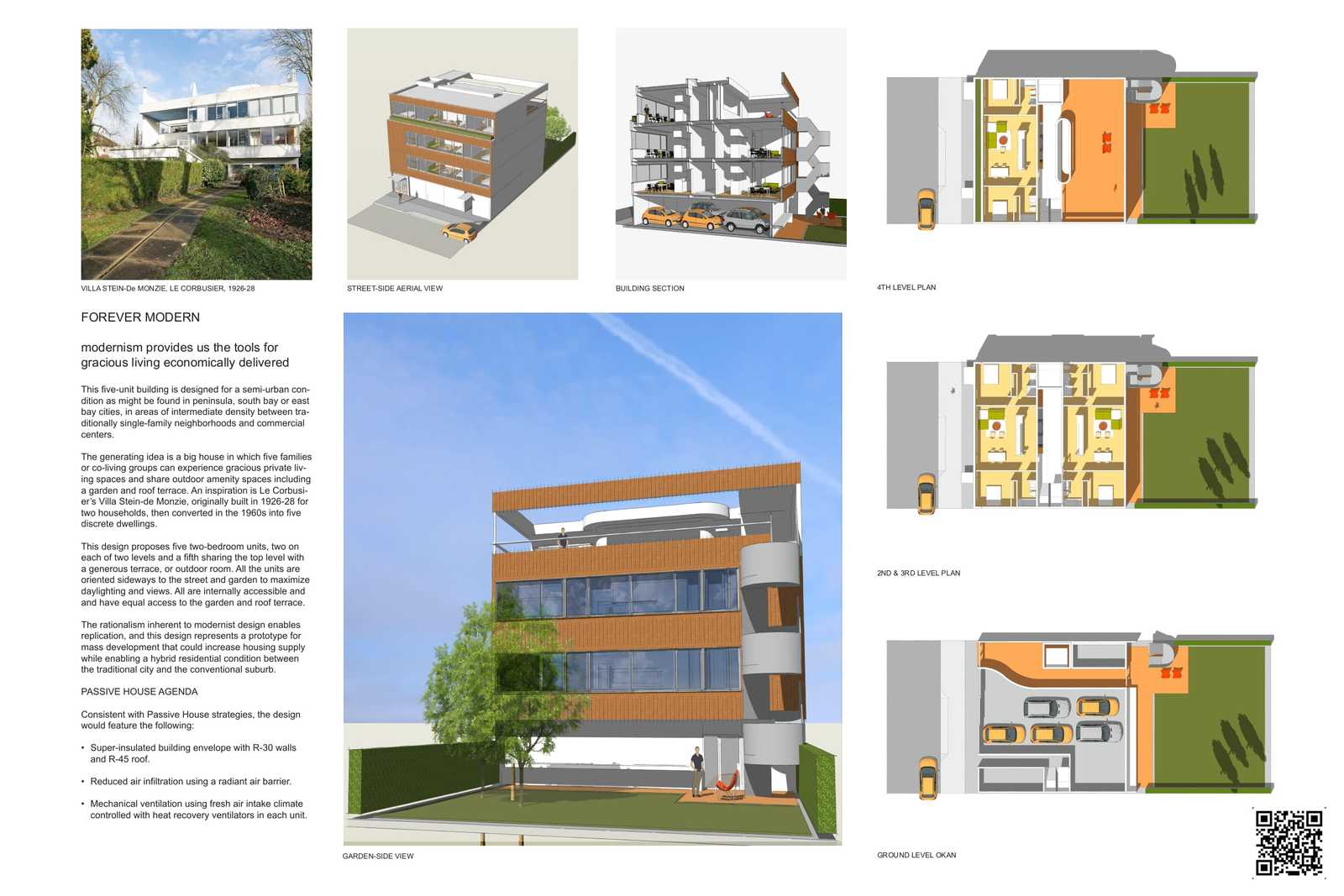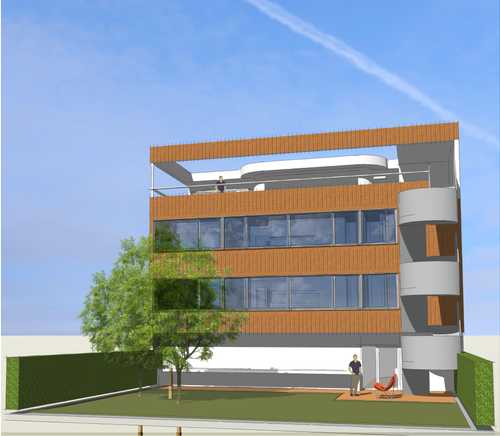 Description
Modernism provides us the tools for gracious living, economically delivered. 
This five-unit building is designed for a semi-urban condition as might be found in peninsula, south bay or east bay cities, in areas of intermediate density between traditionally single-family neighborhoods and commercial centers. 
The generating idea is a big house in which five families or co-living groups can experience gracious private living spaces and share outdoor amenity spaces including a garden and roof terrace. An inspiration is Le Corbusier's Villa Stein-de Monzie, originally built in 1926-28 for two households, then converted in the 1960s into five discrete dwellings. 
This design proposes five two-bedroom units, two on each of two levels and a fifth sharing the top level with a generous terrace, or outdoor room. All the units are oriented sideways to the street and garden to maximize daylighting and views. All are internally accessible and and have equal access to the garden and roof terrace. 
The rationalism inherent to modernist design enables replication, and this design represents a prototype for mass development that could increase housing supply while enabling a hybrid residential condition between the traditional city and the conventional suburb. 
PASSIVE HOUSE AGENDA
Consistent with Passive House strategies, the design would feature the following: 
Super-insulated building envelope with R-30 walls and R-45 roof. 
Reduced air infiltration using a radiant air barrier.  
Mechanical ventilation using fresh air intake climate controlled with heat recovery ventilators in each unit.
Contact the architect
Paul Adamson
as|design