Four Up / One Down
by Mark Hogan
OpenScope Studio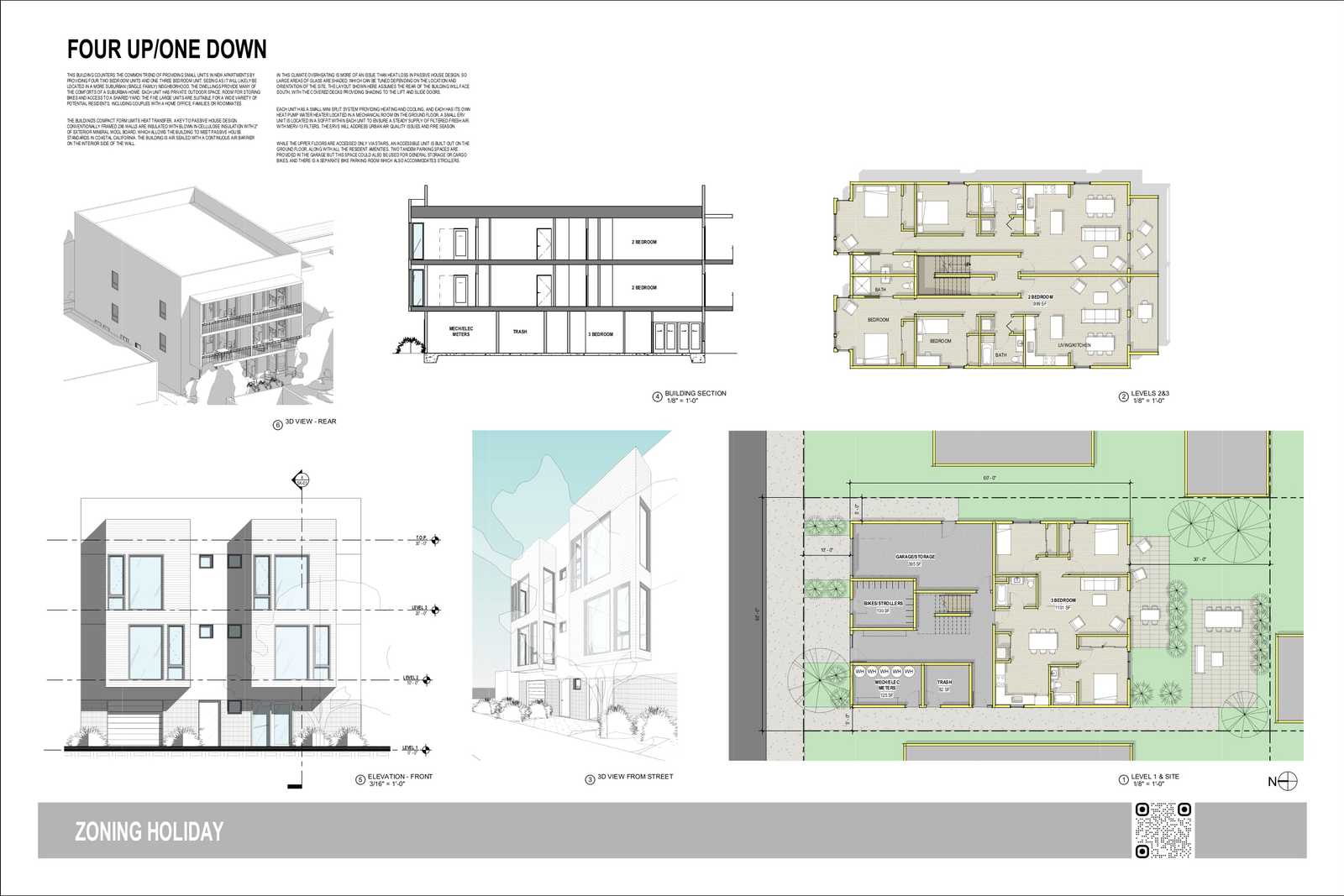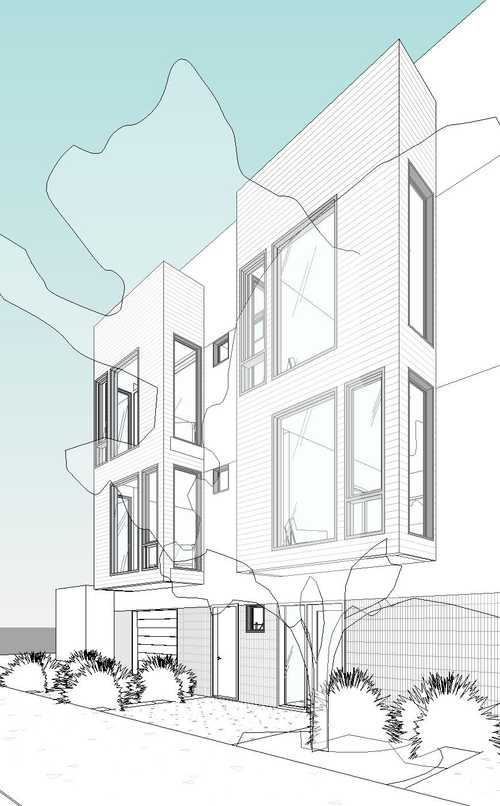 Description
This building counters the common trend of providing small units in new apartments by offering four two-bedroom units and one three-bedroom unit. As it is likely to be located in a suburban neighborhood, the dwellings provide many of the comforts of a suburban home: each unit has private outdoor space, room for storing bikes, and access to a shared yard. The five large units are suitable for a wide variety of potential residents, including couples with a home office, families, or roommates.
The building's compact form limits heat transfer, a key aspect of passive house design. Conventionally framed 2x6 walls are insulated with blown-in cellulose insulation and 2" of exterior mineral wool board, allowing the building to meet passive house standards in coastal California. The building is air-sealed with a continuous air barrier on the interior side of the wall.
In this climate, overheating is more of an issue than heat loss in passive house design, so large areas of glass are shaded. The shading can be adjusted based on the location and orientation of the site. The layout shown here assumes the rear of the building will face south, with the covered decks providing shading to the lift-and-slide doors.
Each unit has a small mini-split system for heating and cooling, and each unit has its own heat pump water heater located in a mechanical room on the ground floor. A small ERV unit is located in a soffit within each unit to ensure a steady supply of filtered fresh air. With MERV-13 filters, the ERVs will address urban air quality issues and fire season.
While the upper floors are only accessible via stairs, an accessible unit is built on the ground floor, along with all the resident amenities. Two tandem parking spaces are provided in the garage, but this space could also be used for general storage or cargo bikes. There is also a separate bike parking room which accommodates strollers.
Contact the architect
Mark Hogan
OpenScope Studio