Judah 28
by James (JED) Donaldson
Johnson Fain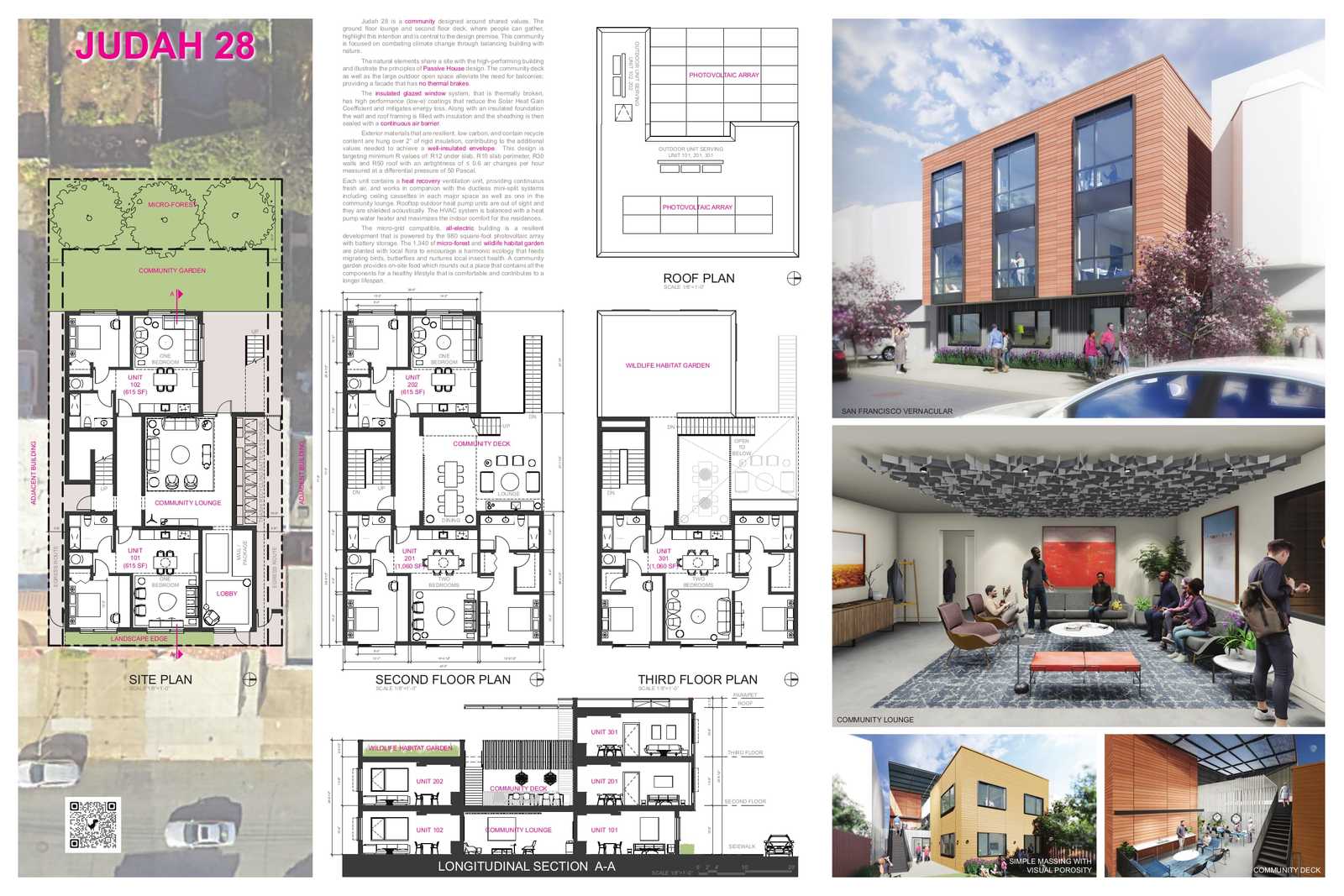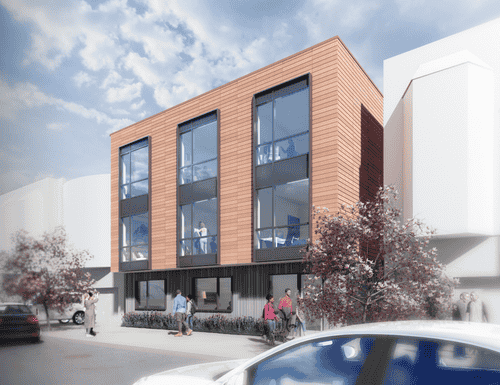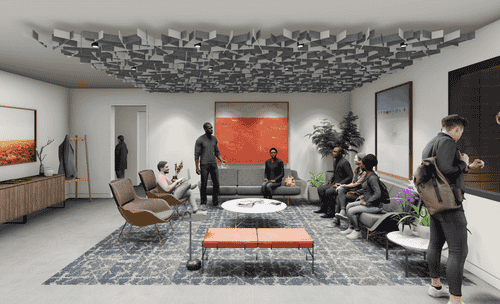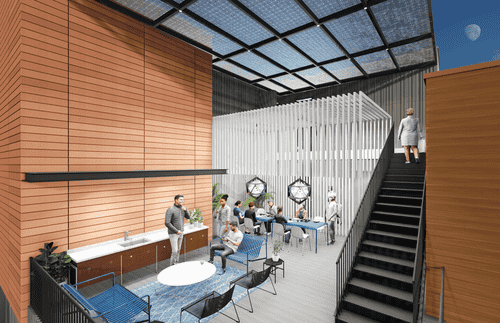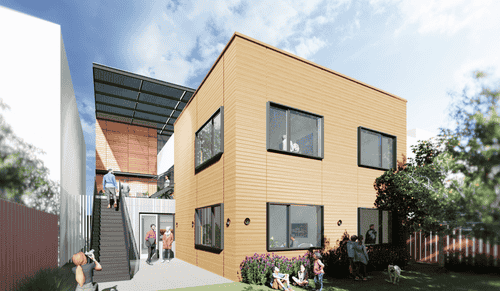 Description
Judah 28 is a community designed around shared values. The ground floor lounge and second floor deck, where people can gather, highlight this intention and is central to the design premise. This community is focused on combating climate change through balancing building with nature.
The natural elements share a site with the high-performing building and illustrate the principles of Passive House design. The community deck as well as the large outdoor open space alleviate the need for balconies; providing a facade that has no thermal brakes. 
The insulated glazed window system, that is thermally broken, has high performance (low-e) coatings that reduce the Solar Heat Gain Coefficient and mitigates energy loss. Along with an insulated foundation the wall and roof framing is filled with insulation and the sheathing is then sealed with a continuous air barrier. 
Exterior materials that are resilient, low carbon, and contain recycled content are hung over 2" of rigid insulation, contributing to the additional values needed to achieve a well-insulated envelope. This design is targeting minimum R values of: R12 under slab, R10 slab perimeter, R30 walls and R50 roof with an airtightness of ≤ 0.6 air changes per hour measured at a differential pressure of 50 Pascal.
Each unit contains a heat recovery ventilation unit, providing continuous fresh air, and works in companion with the ductless mini-split systems including ceiling cassettes in each major space as well as one in the community lounge. Rooftop outdoor heat pump units are out of sight and they are shielded acoustically. The HVAC system is balanced with a heat pump water heater and maximizes the indoor comfort for the residences.
The micro-grid compatible, all-electric building is a resilient development that is powered by the 980 square-foot photovoltaic array with battery storage. The 1,340 sf micro-forest and wildlife habitat garden are planted with local flora to encourage a harmonic ecology that feeds migrating birds, butterflies and nurtures local insect health. A community garden provides on-site food which rounds out a place that contains all the components for a healthy lifestyle that is comfortable and contributes to a longer lifespan.
Contact the architect
James (JED) Donaldson
Johnson Fain