__/Mezz
by Georgia Krapf
Openscope Studio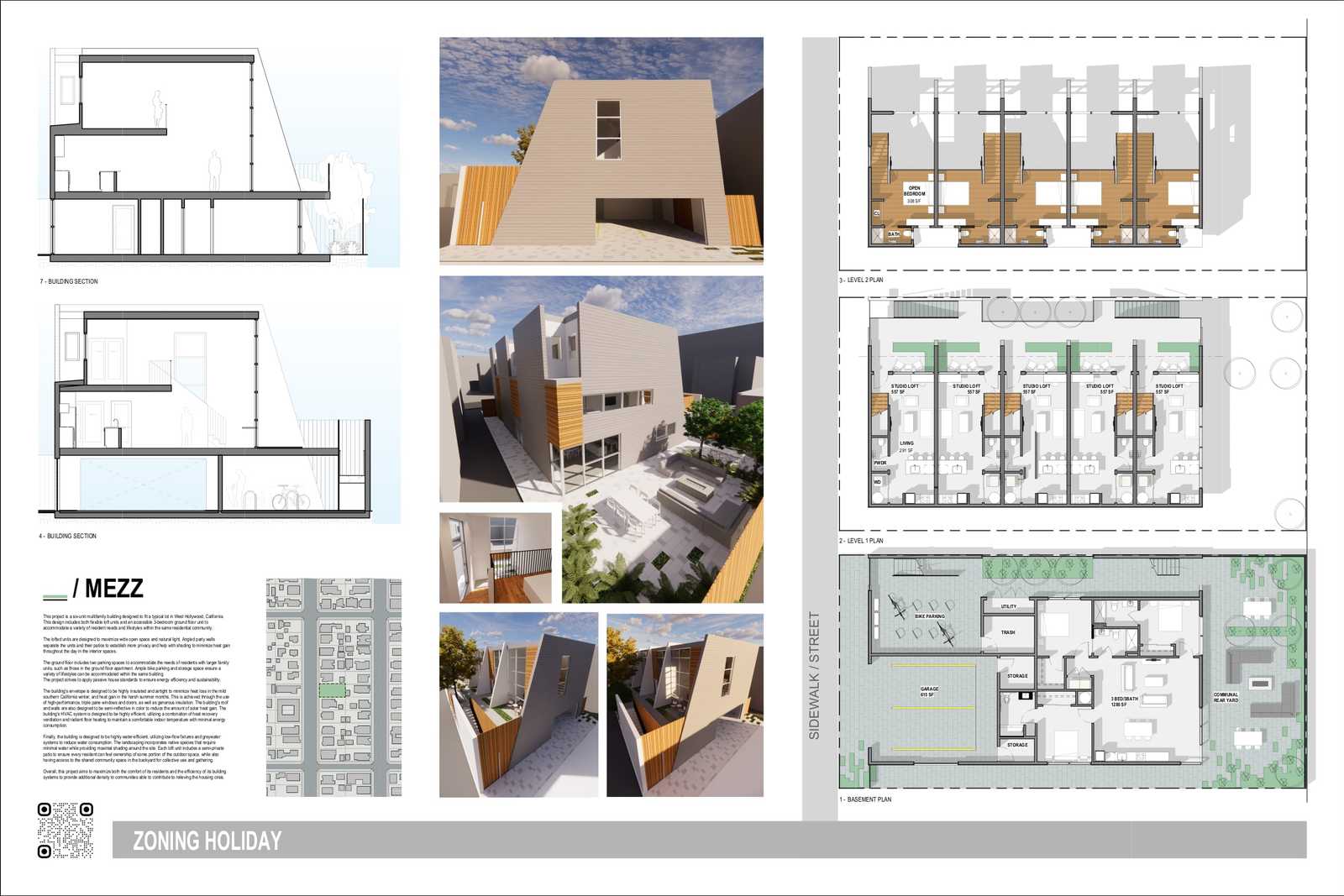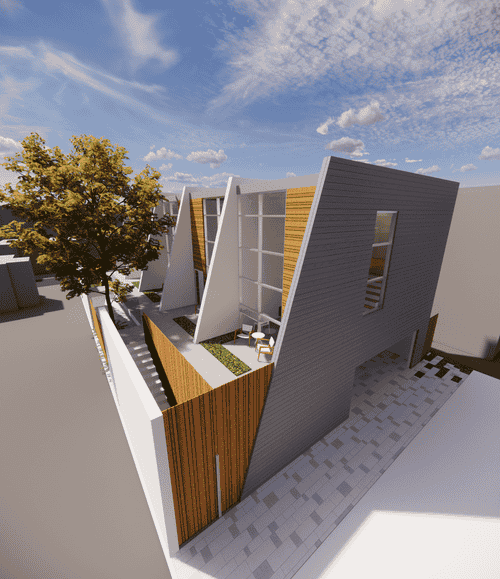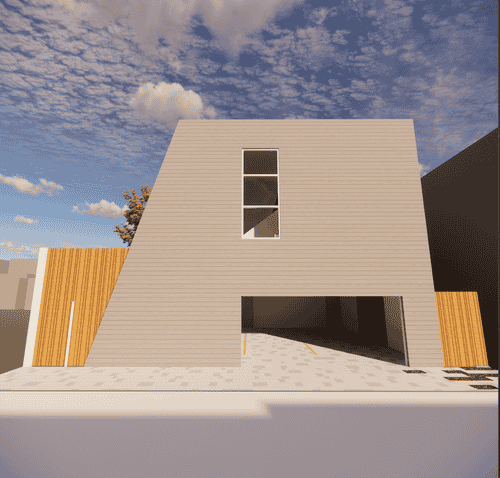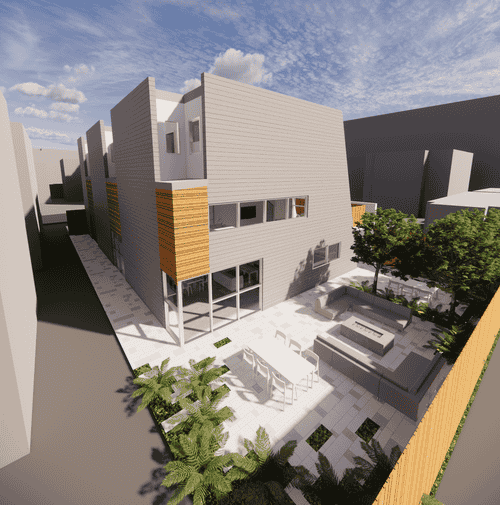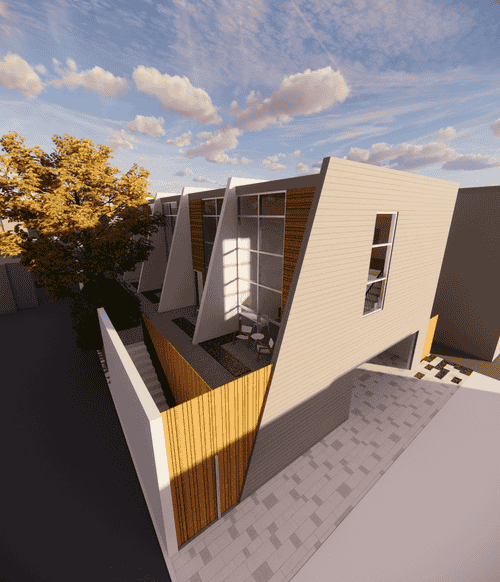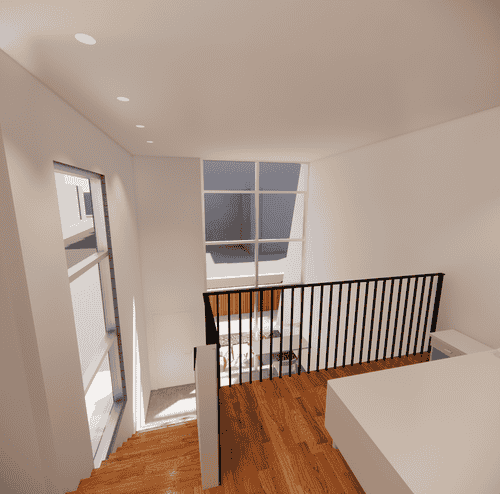 Description
This project is a six-unit multifamily building designed to fit a typical lot in West Hollywood, California. This design includes both flexible loft units and an accessible 3-bedroom ground floor unit to accommodate a variety of resident needs and lifestyles within the same residential community.
The lofted units are designed to maximize wide open space and natural light. Angled party walls separate the units and their patios to establish more privacy and help with shading to minimize heat gain throughout the day in the interior spaces.
The ground floor includes two parking spaces to accommodate the needs of residents with larger family units, such as those in the ground floor apartment. Ample bike parking and storage space ensure a variety of lifestyles can be accommodated within the same building. The project strives to apply passive house standards to ensure energy efficiency and sustainability. 
The building's envelope is designed to be highly insulated and airtight to minimize heat loss in the mild southern California winter, and heat gain in the harsh summer months. This is achieved through the use of high-performance, triple pane windows and doors, as well as generous insulation. The building's roof and walls are also designed to be semi-reflective in color to reduce the amount of solar heat gain. The building's HVAC system is designed to be highly efficient, utilizing a combination of heat recovery ventilation and radiant floor heating to maintain a comfortable indoor temperature with minimal energy consumption. 
Finally, the building is designed to be highly water-efficient, utilizing low-flow fixtures and greywater systems to reduce water consumption. The landscaping incorporates native species that require minimal water while providing maximal shading around the site. Each loft unit includes a semi-private patio to ensure every resident can feel ownership of some portion of the outdoor space, while also having access to the shared community space in the backyard for collective use and gathering. 
Overall, this project aims to maximize both the comfort of its residents and the efficiency of its building systems to provide additional density to communities able to contribute to relieving the housing crisis.
Contact the architect
Georgia Krapf
Openscope Studio