Passive House | achieving more with less
by Christian Kienapfel
PARAVANT Architects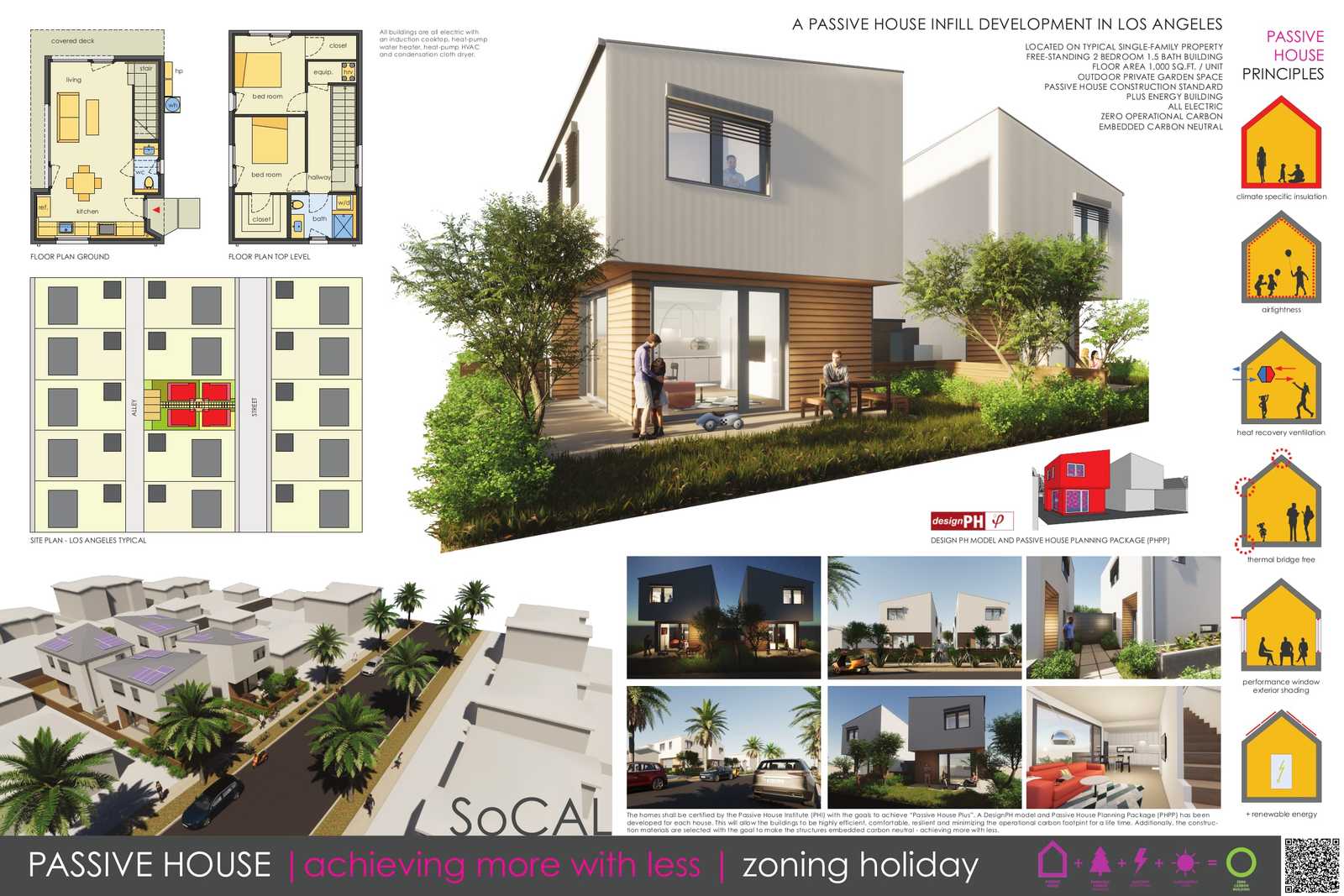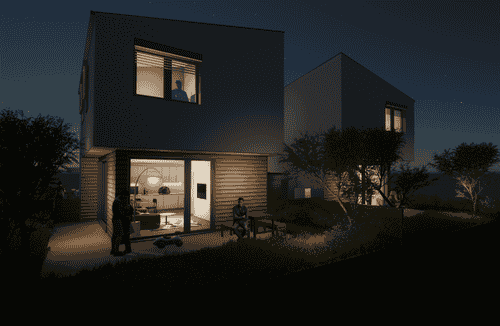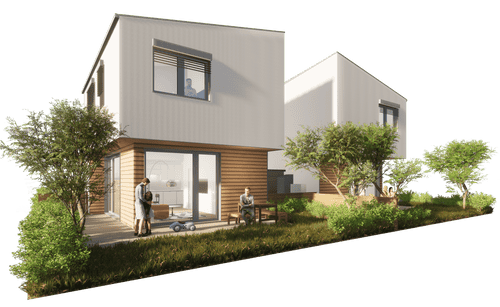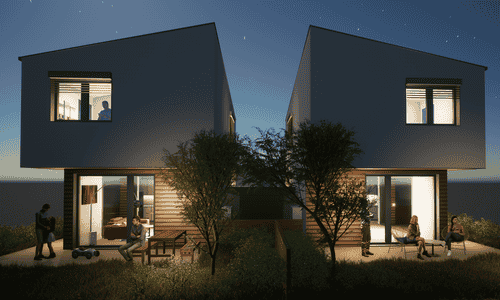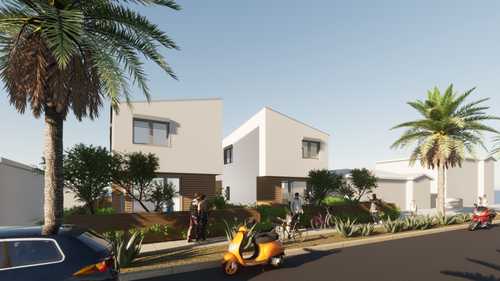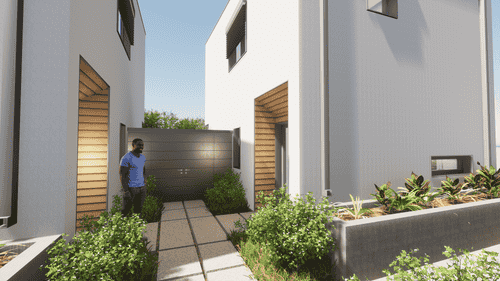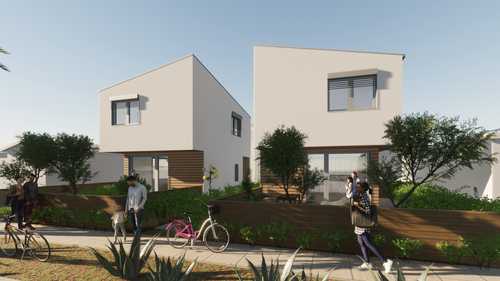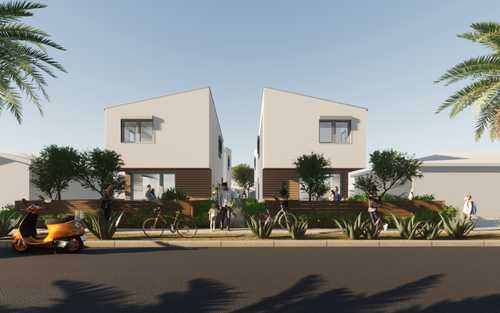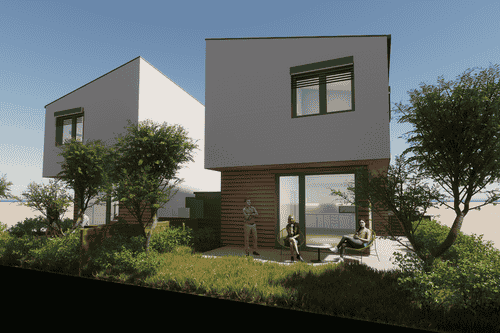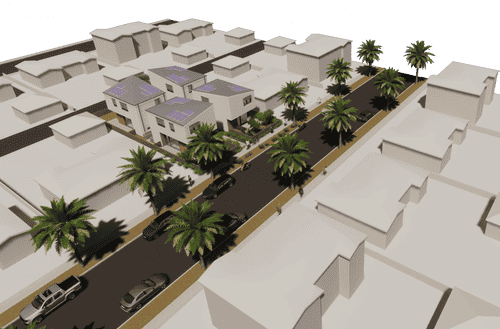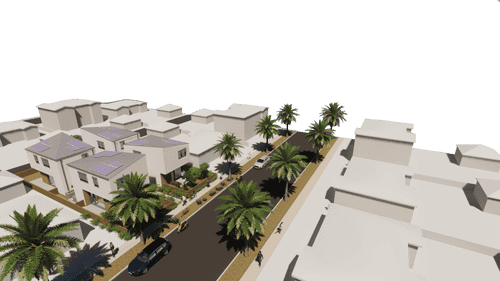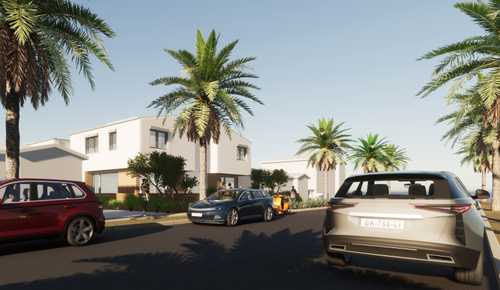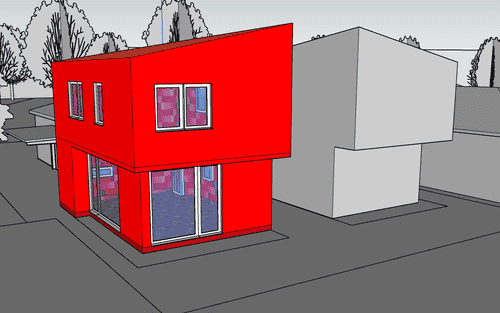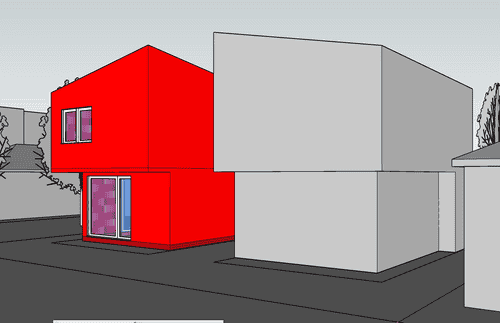 Description
A PASSIVE HOUSE infill development design for the greater Los Angeles area using a typical single-family property. The design is providing free-standing two bedroom one and a half bath buildings. Each PASSIVE HOUSE has a floor area of about 1,000 sq.ft. plus a small covered porch and private outdoor garden space. All buildings are all electric with an induction cooktop, heat-pump water heater, heat-pump HVAC and condensation cloth dryer. 
The homes shall be constructed per the International PASSIVE HOUSE Construction Standard following the 5x PASSIVE HOUSE principles:
Climate-appropriate insulation
Airtightness 0.6 ACH@50
Thermal bridge free design (continuous insulation)
High performance windows with exterior shading
Continuous ventilation system with heat recovery (HRV)
The buildings shall be certified by the Passive House Institute (PHI) with the goals to achieve Passive House Plus. A DesignPH model and Passive House Planning Package (PHPP) has been developed for each home. 
This will allow the homes to be resilient and highly efficient requiring only a small photovoltaic system minimizing utility bills and the operational carbon for a life time. Additionally, the construction materials are selected with the goal to make the structures embedded carbon neutral - achieving more with less.
Contact the architect
Christian Kienapfel
PARAVANT Architects