SF Townhome Living
by Hoda Harraz
Studio Sarah Willmer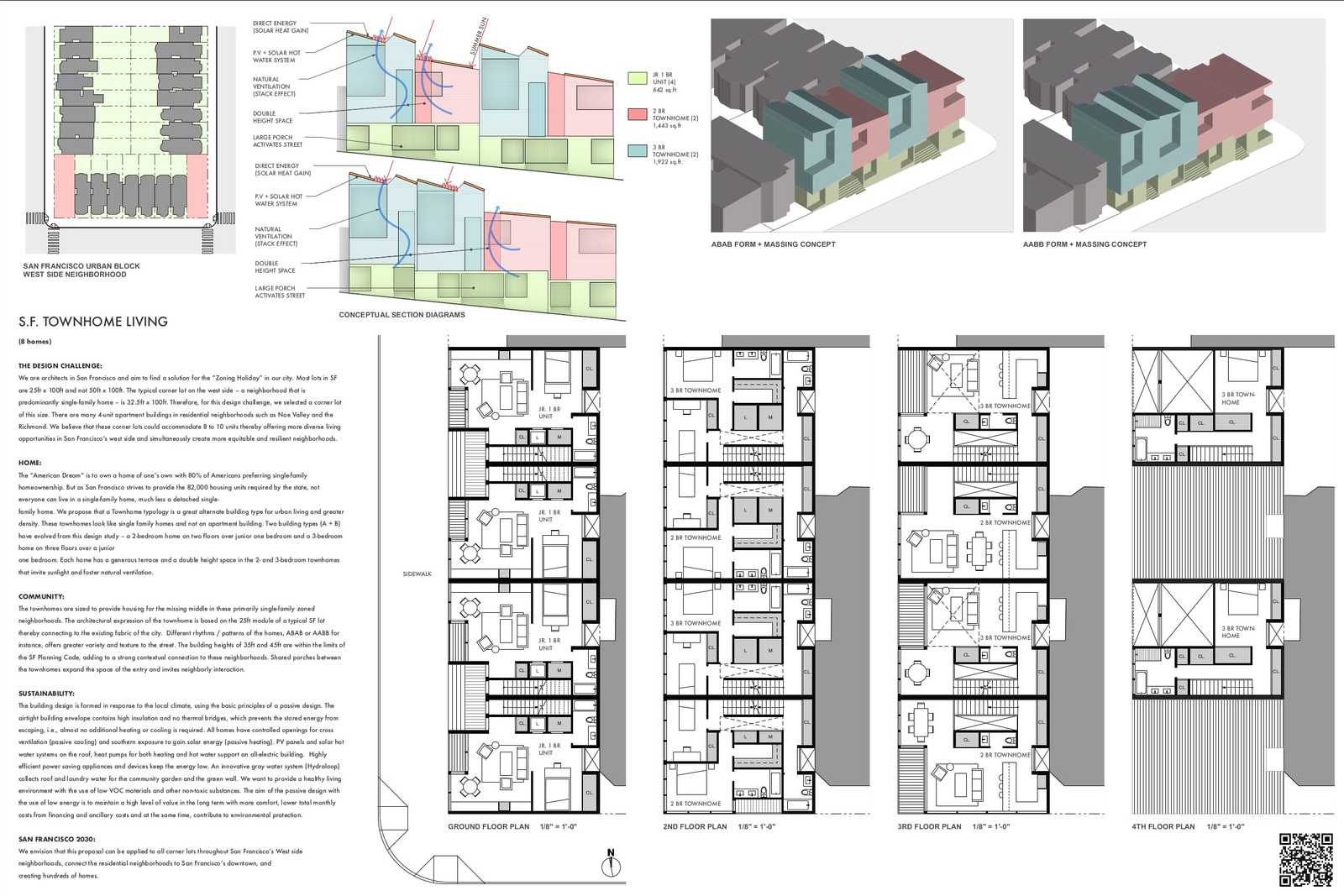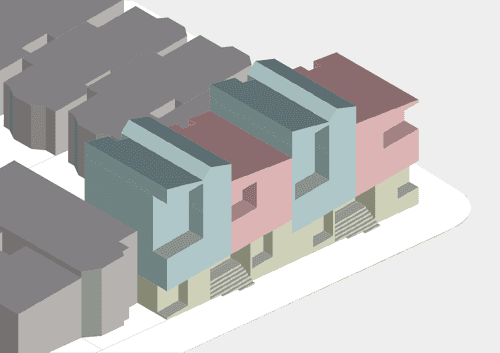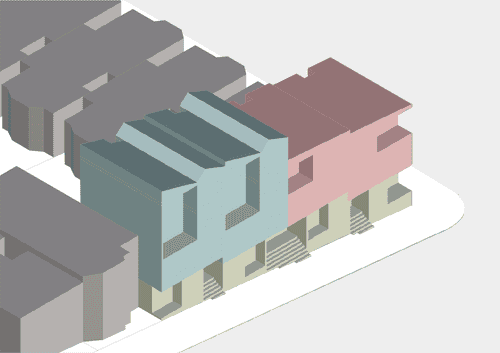 Description
THE DESIGN CHALLENGE
We are architects in San Francisco and wanted to find a solution for the "Zoning Holiday" in our city. We selected a corner lot for this design challenge and propose a density of 8 units. Typical corner lots on the west side – a neighborhood that is predominantly single-family home - are 32.5ft x 100ft.
HOME
The "American Dream" is to own a home of one's own with 80% of Americans preferring single-family homeownership. But as San Francisco strives to provide the 82,000 housing units required by the state not everyone can live in a single family home, much less a detached single family home. We propose that a Townhome typology is a great building type for urban living and greater density. Two building types (A + B) have evolved from this design study – a 2 bedroom home on two floors over junior one bedroom and a 3 bedroom home on three floors over a junior one bedroom. Each home has a generous terrace and double height spaces in the 2 and 3 bedroom townhomes invite sunlight and foster natural ventilation. The townhomes are sized to provide housing for the missing middle in these primarily single-family zoned neighborhoods. The architectural expression of the townhome is based on the 25ft module of a typical SF lot thereby connecting to the existing fabric of the city. The building heights of 35ft and 45ft are within the limits of the SF Planning Code adding to a strong contextual connection to these neighborhoods. Shared porches between the townhomes expand the space of entry and invites neighborly interaction.
SUSTAINABILITY
The building design is formed in response to the local climate, using the basic principles of a passive design. The airtight building envelope contains high insulation and no thermal bridges, which prevents the stored energy from escaping. All homes have controlled openings for cross ventilation (passive cooling) and southern exposure to gain solar energy (passive heating). PV panels and solar hot water systems on the roof, heat pumps for both heating and hot water support an all-electric building.
Contact the architect
Hoda Harraz
Studio Sarah Willmer