Straight + Narrow
by Ian Dunn
OpenScope Studio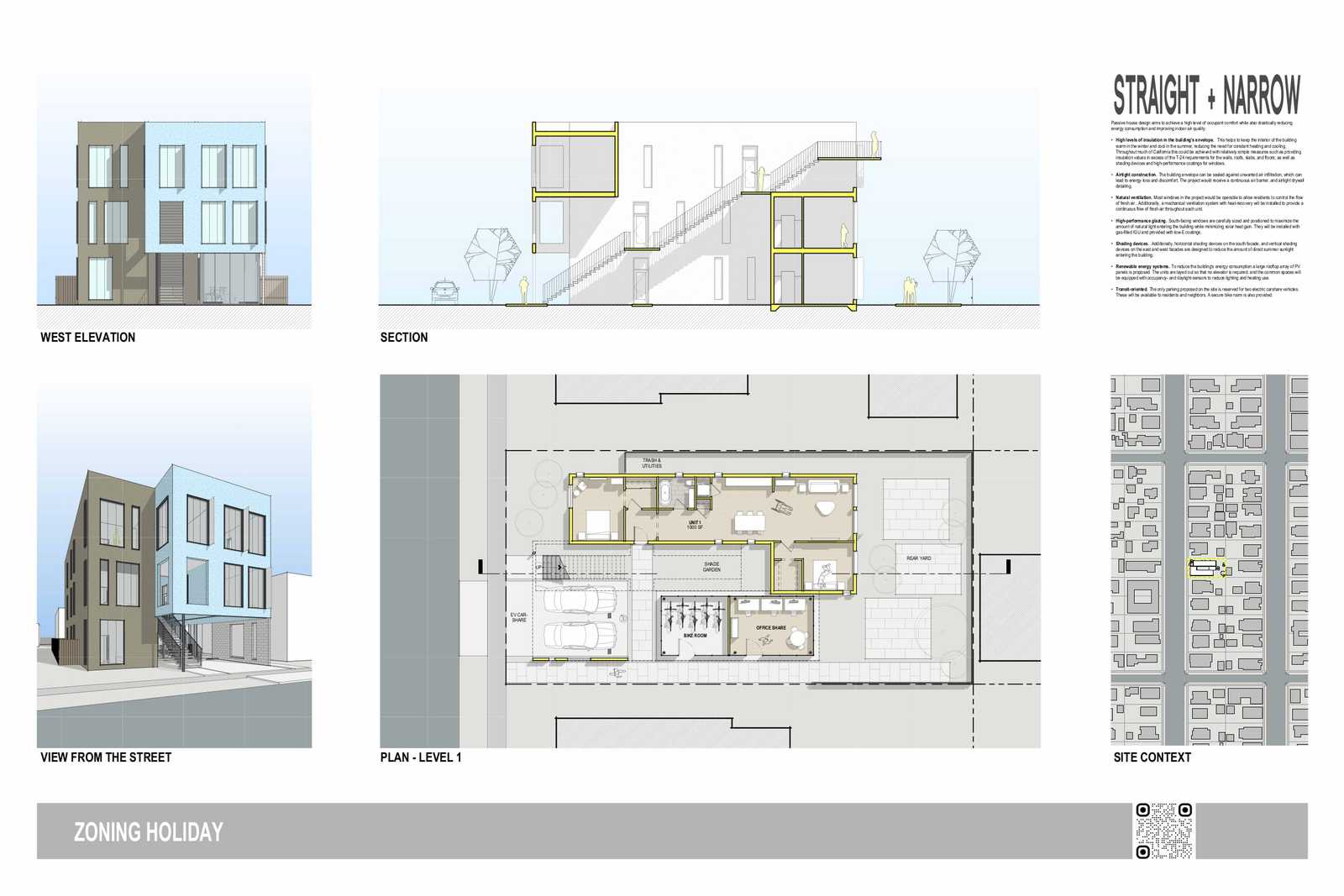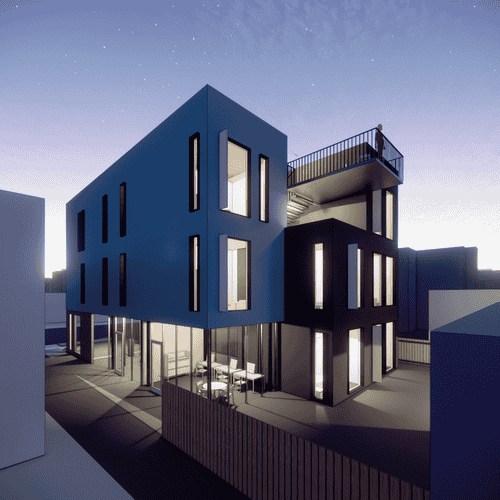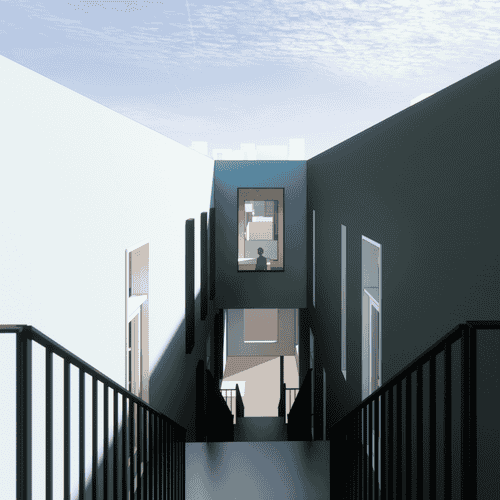 Description
Passive house design aims to achieve a high level of occupant comfort while also drastically reducing energy consumption and improving indoor air quality.
High levels of insulation in the building's envelope. This helps to keep the interior of the building warm in the winter and cool in the summer, reducing the need for constant heating and cooling. Throughout much of California this could be achieved with relatively simple measures such as providing insulation values in excess of the T-24 requirements for the walls, roofs, slabs, and floors; as well as shading devices and high-performance coatings for windows.

Airtight construction. The building envelope can be sealed against unwanted air infiltration, which can lead to energy loss and discomfort. The project would receive a continuous air barrier, and airtight drywall detailing.

Natural ventilation. Most windows in the project would be operable to allow residents to control the flow of fresh air.. Additionally, a mechanical ventilation system with heat-recovery will be installed to provide a continuous flow of fresh air throughout each unit.

High-performance glazing. South-facing windows are carefully sized and positioned to maximize the amount of natural light entering the building while minimizing solar heat gain. They will be installed with gas-filled IGU and provided with low-E coatings.

Shading devices. Additionally, horizontal shading devices on the south facade, and vertical shading devices on the east and west facades are designed to reduce the amount of direct summer sunlight entering the building.

Renewable energy systems. To reduce the building's energy consumption a large rooftop array of PV panels is proposed. The units are layed out so that no elevator is required, and the common spaces will be equipped with occupancy- and daylight-sensors to reduce lighting and heating use.

Transit-oriented. The only parking proposed on the site is reserved for two electric carshare vehicles. These will be available to residents and neighbors. A secure bike room is also provided.
Contact the architect
Ian Dunn
OpenScope Studio