Treelines
by Bronwyn Barry
Passive House BB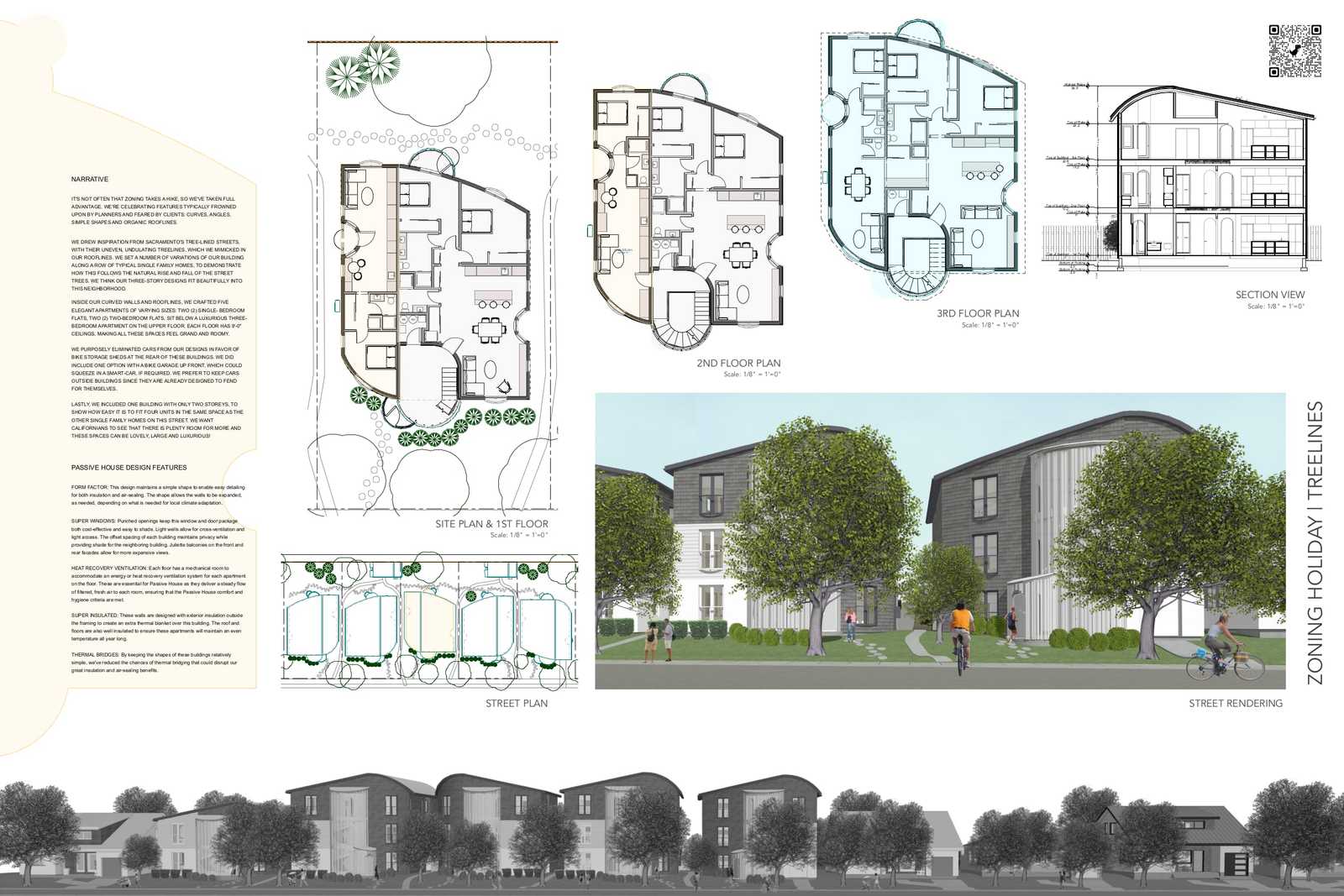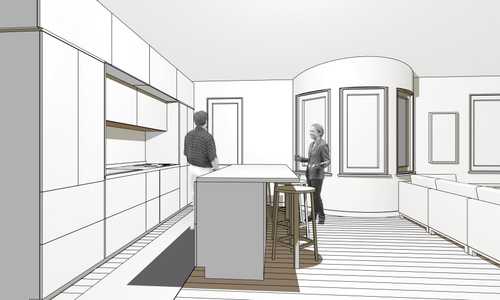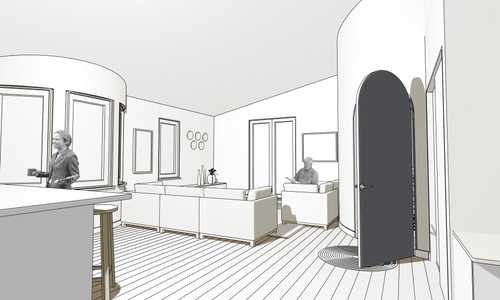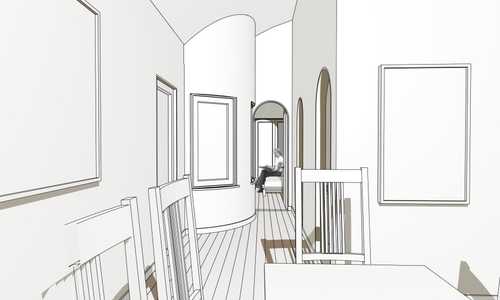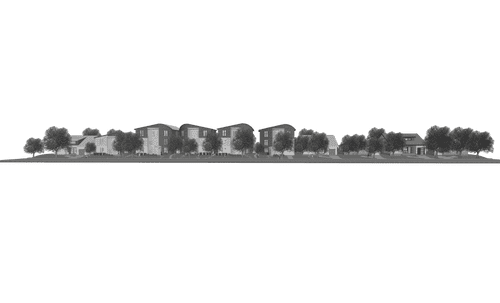 Description
It's not often that zoning takes a hike, so we've taken full advantage. We're celebrating features typically frowned upon by planners and feared by clients: curves, angles, simple shapes, and organic rooflines. We drew inspiration from Sacramento's tree-lined streets, with their uneven, undulating treelines, which we mimicked in our rooflines. We set a number of variations of our building along a row of typical single-family homes, to demonstrate how this follows the natural rise and fall of the street trees.
We think our three-story designs fit beautifully into this neighborhood. Inside our curved walls and rooflines, we crafted five elegant apartments of varying sizes: two single-bedroom flats, two two-bedroom flats, sit below a luxurious three-bedroom apartment on the upper floor. Each floor has 9'-0" ceilings, making all these spaces feel grand and roomy. We purposely eliminated cars from our designs in favor of bike storage sheds at the rear of these buildings. We did include one option with a bike garage up front, which could squeeze in a smart-car if required. We prefer to keep cars outside buildings since they are already designed to fend for themselves.
Lastly, we included one building with only two stories, to show how easy it is to fit four units in the same space as the other single-family homes on this street. We want Californians to see that there is plenty room for more and these spaces can be lovely, large, and luxurious!
Contact the architect
Bronwyn Barry
Passive House BB