Zoning Holiday: House-Scale Fiveplex
by Joseph Abbamonte
Opticos Design, Inc.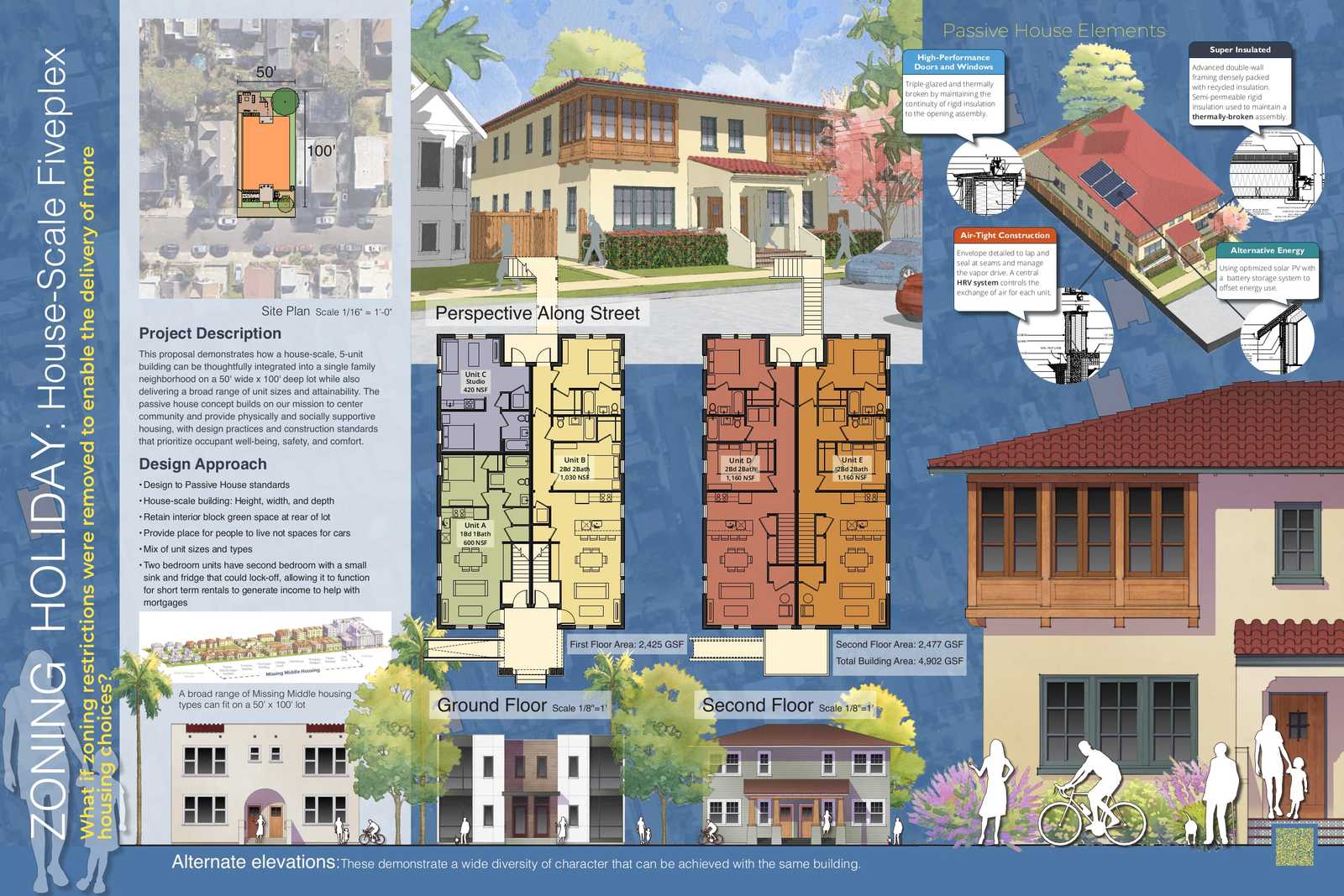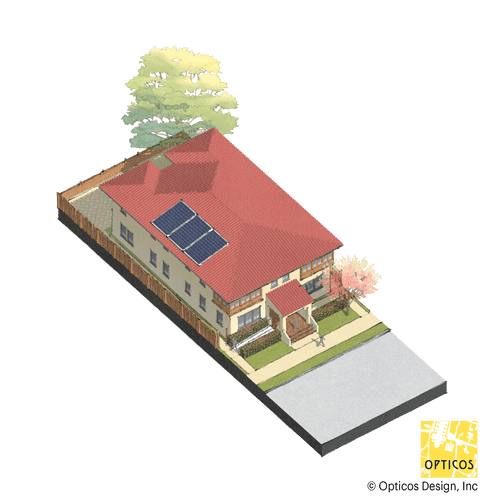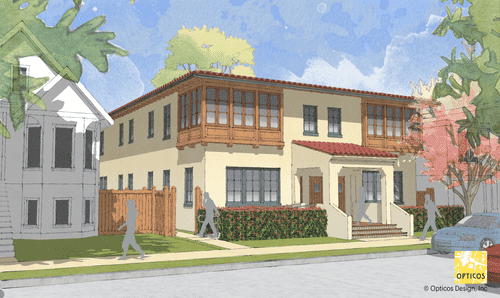 Description
Project Description
This proposal demonstrates how a house-scale, 5-unit building can be thoughtfully integrated into a single family neighborhood on a 50' wide x 100' deep lot while also delivering a broad range of unit sizes and attainability. The passive house concept builds on our mission to center community and provide physically and socially supportive housing, with design practices and construction standards that prioritize occupant well-being, safety, and comfort.
Design Approach
Design to Passive House standards
House-scale building: Height, width, and depth 
Retain interior block green space at rear of lot
Provide place for people to live not spaces for cars
Mix of unit sizes and types
Two bedroom units have second bedroom with a small sink and fridge that could lock-off, allowing it to function for short term rentals to generate income to help with mortgages
High-Performance Doors and Windows
Triple-glazed and thermally broken by maintaining the continuity of rigid insulation to the opening assembly.
Air-Tight Construction
Envelope detailed to lap and seal at seams and manage the vapor drive. A central HRV system controls the exchange of air for each unit.
Super Insulated
Advanced double-wall framing densely packed with recycled insulation. Semi-permeable rigid insulation used to maintain a thermally-broken assembly.
Alternative Energy
Using optimized solar PV with a battery storage system to offset energy use.
Contact the architect
Joseph Abbamonte
Opticos Design, Inc.